Maybe you know Netatmo, if not, they sell:
Smart Alarm System with Camera
Smart Video Doorbell
Smart Indoor Siren
Smart Smoke Alarm
Smart Carbon Monoxide Alarm
Smart Door Lock and Keys
Smart Thermostat
Smart Radiator Valves
Smart Weather Station
Well, pretty useful things, like heat your home in winter, view who is in front of your door, give the access to someone to your home, etc…
Okay, then you now will wonder how to do all of those stuffs if the service on who you rely on is down! Because yesterday for about 7-8 hours all the Netatmo smart services were down. And I mean the API of all those stuff. And not for 1-2 hours, but for all the afternoon and evening (Central European Time).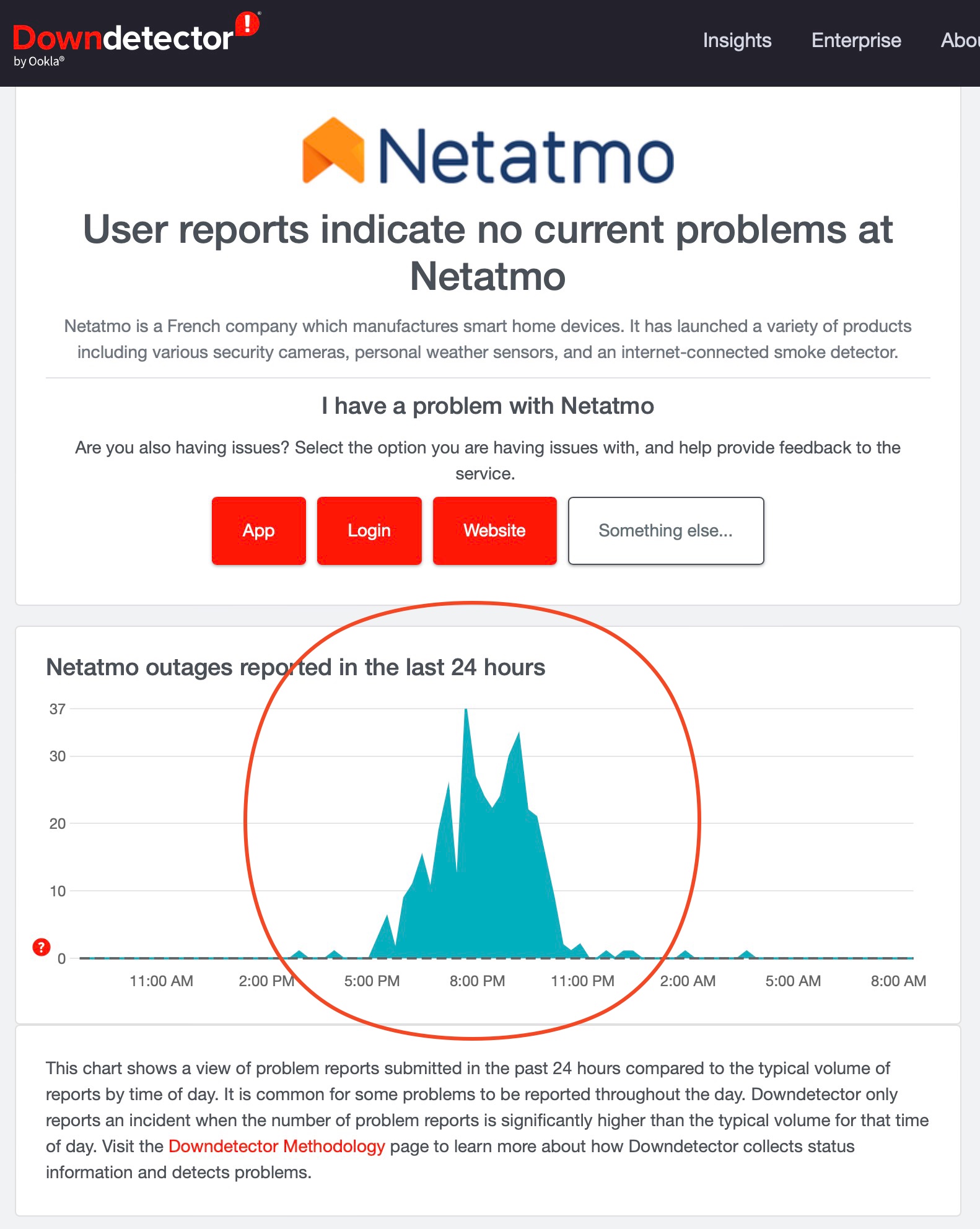 https://downdetector.com/status/netatmo/
So when the Cloud API are unavailable you can't control anything and all of those stuffs became useless, unless you go manually to "do it".
Well, fortunately I have only the thermostat and weather station from Netatmo and I wasn't able to turn on my home heating (remotely) for all the afternoon. Not a big issue for me because I live in Europe and is not that cold but I can imagine the disease of the people who are living in cold weather and they came home with a freezing temperature, or they wake up and their heat schedule has not worked, or they give access to the housekeeper and he/she isn't unable to enter inside the home, and so on…
This is a reminder for the people who are totally relying on Cloud services for their home, because little outage with a downtime of 30m-1h could happen, but for 7-8 hours a small outage become a big issue.
Just for fun here are the people who are (rightly) furious. Have fun to read these tweets: