After I bought and reviewed the beautiful Grid iPhone 3G, the founder of Grid (with my surprise) contacted me to thank me for the honest review, and he also said that he wanted to gift me another product from Grid: the Grid A7 (APL5698). And it has arrived!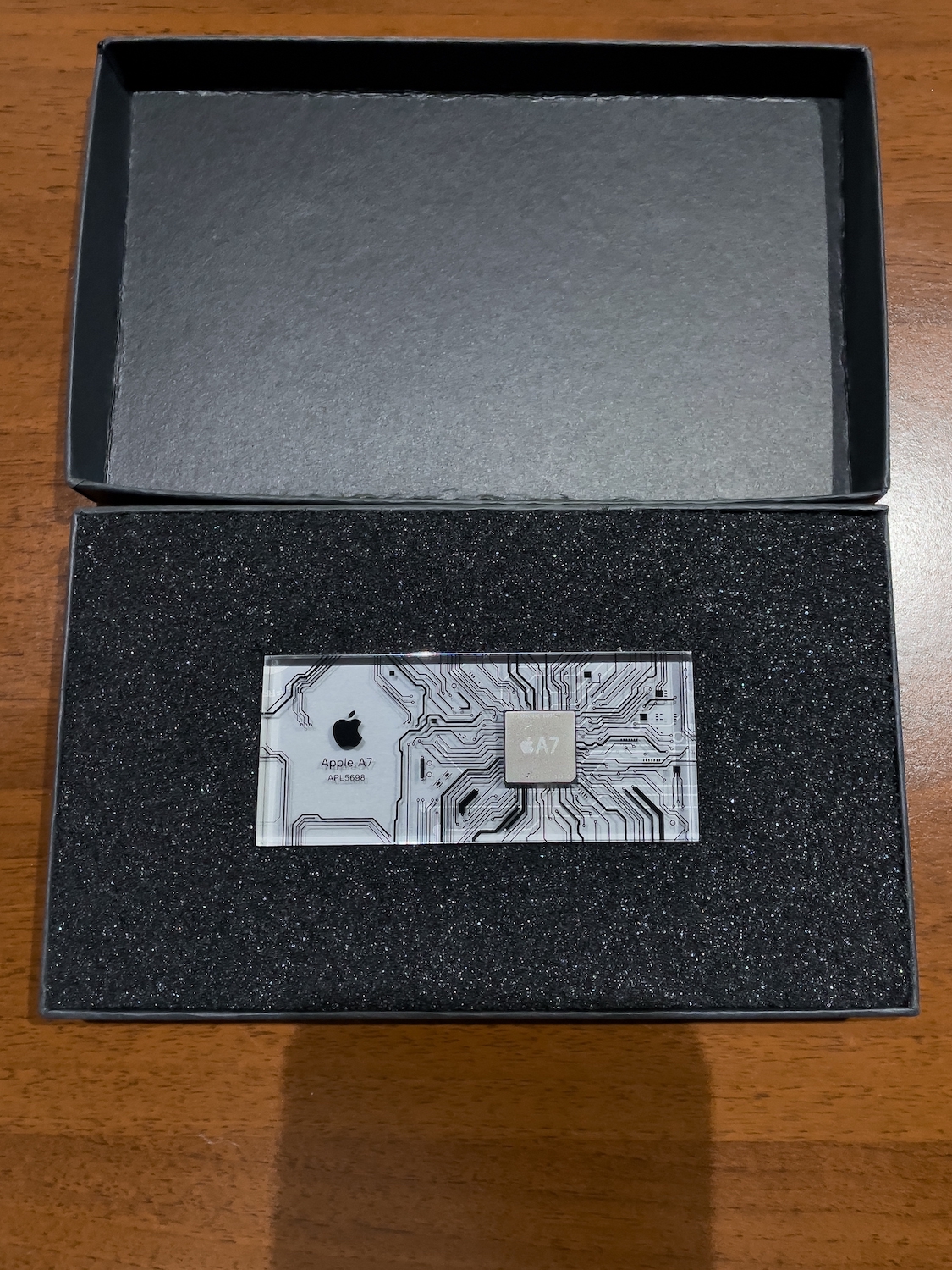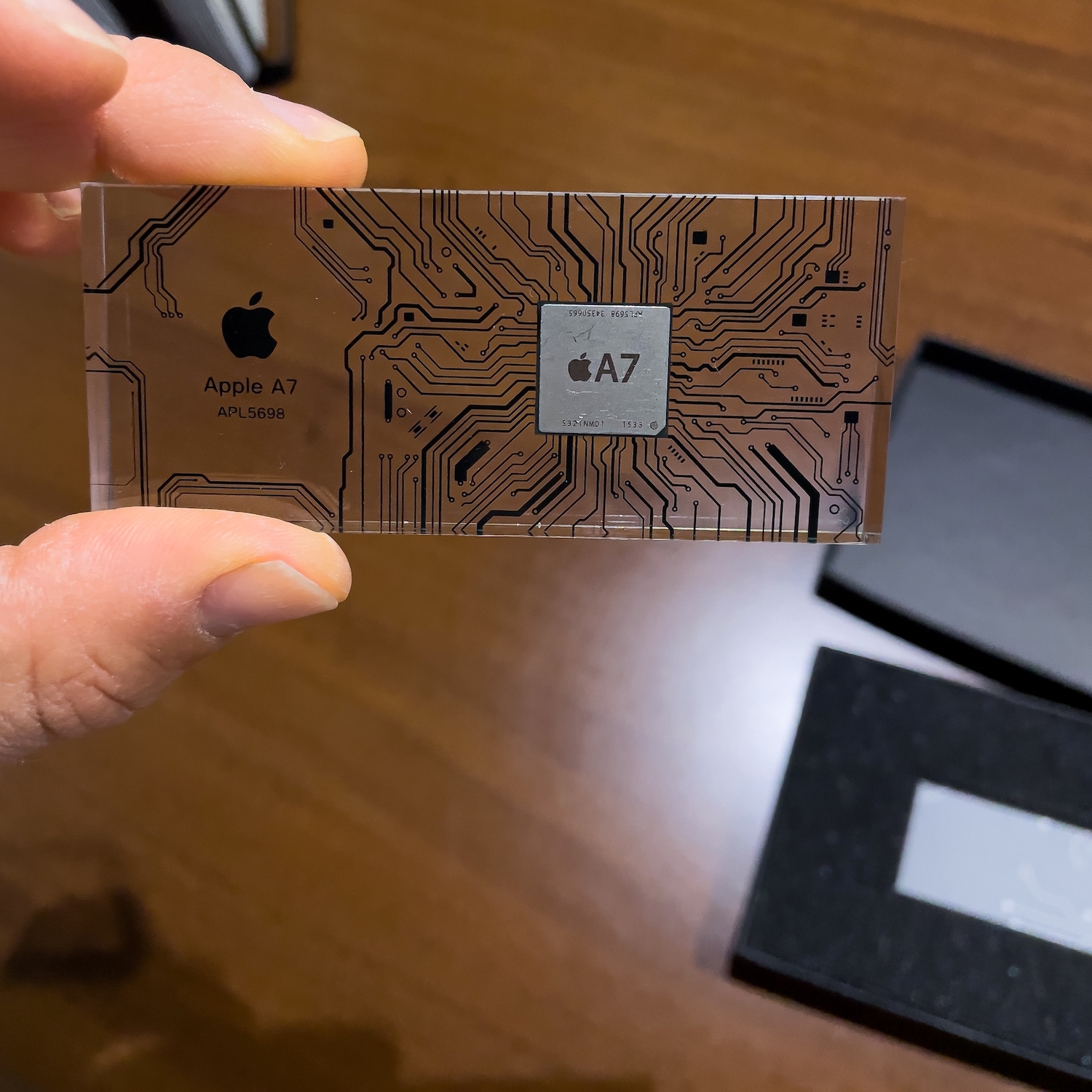 The Grid A7 is essentially the Apple A7 SoC of the iPhone 5S and iPad Mini 2, encapsulated in a very cool "frame".
Since the A7 was the SoC of the iPhone 5S this isn't special or iconic (like the iPhone 2/3G), but as a SoC it was a bit special because it has been the first 64 bit chipset on the iPhone and on any commercial phone.
You can read more about this SoC at wikipedia: https://en.wikipedia.org/wiki/Apple_A7 or AnandTech.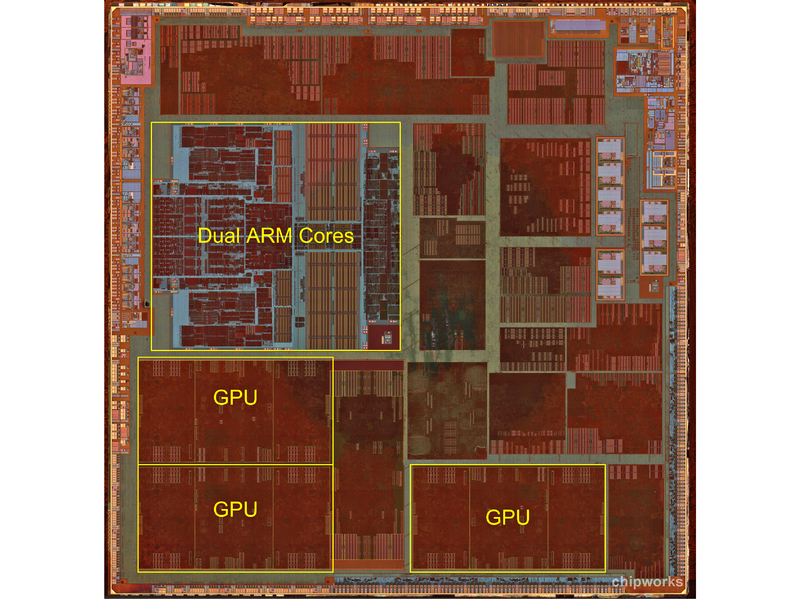 What I like of the Grid product is that they have used the A7 from the iPad that has a nicer "package" because it uses a metal heat spreader, instead of the black plastic from the iPhone.
In the end it's a nice product if you like Apple's products, not expensive and not big, my only issue is to find a way to "show/place" it, I mean something like a stand or a support. In the end I found an old iPhone stand called the Seskimo Crabble (that I think I bought more than 10 years ago on Kickstarter). It works quite well, you only have to place it on the right background.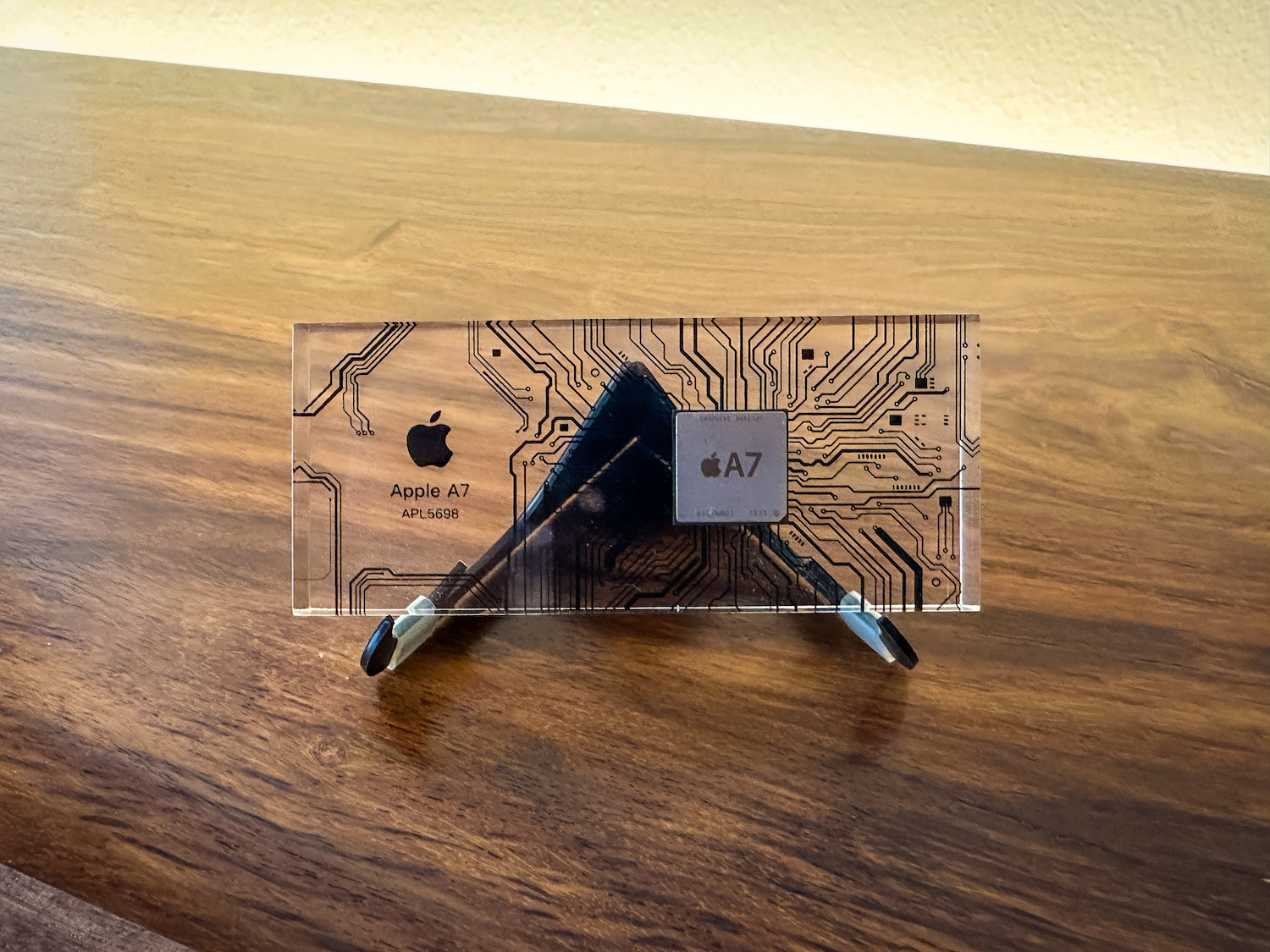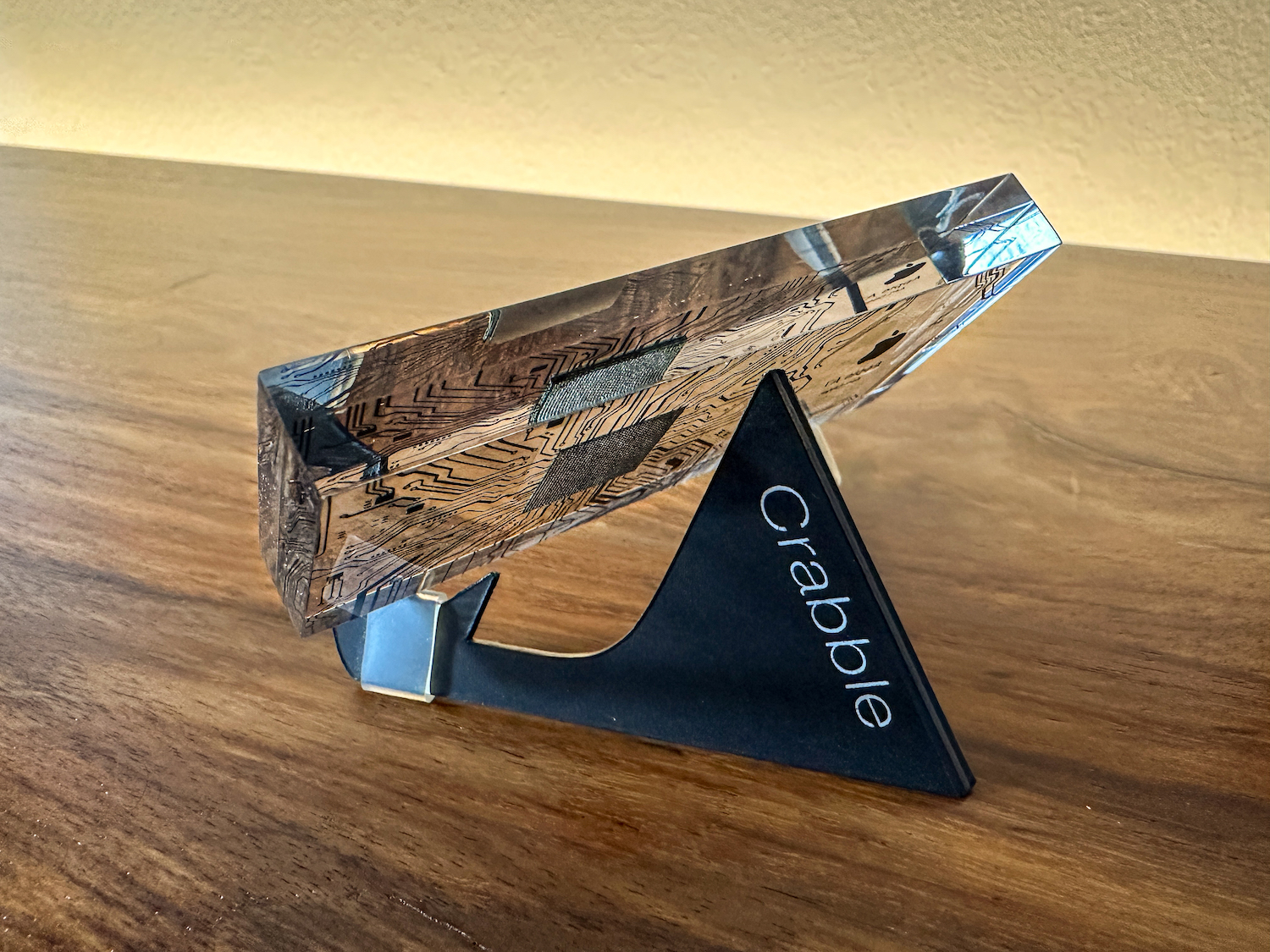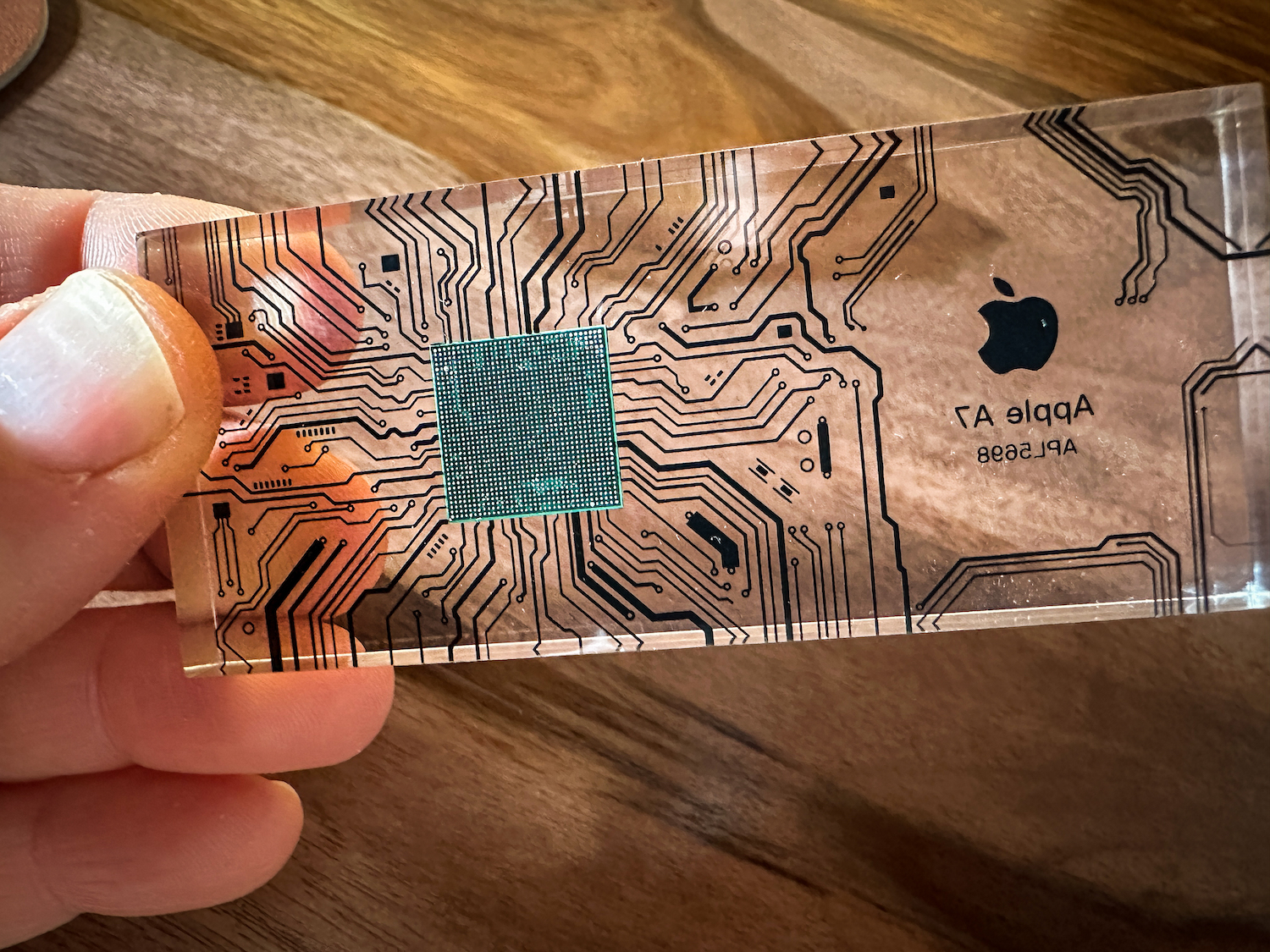 Here's a link to the product: GRID® APPLE A7 (APL5698)