Some months ago I bought a new microwave from LG (model MH6535GIB), that is a very nice microwave for the price tag but… by default it had a big, enormous problem: the sounds. Alert sounds for everything, every button that was pressed and every time it was ending the cooking, and not one time, but once a minute for five minutes after the end of its cooking cycle. Simply crazy. 🤬
The model is the MH6535GIB, this: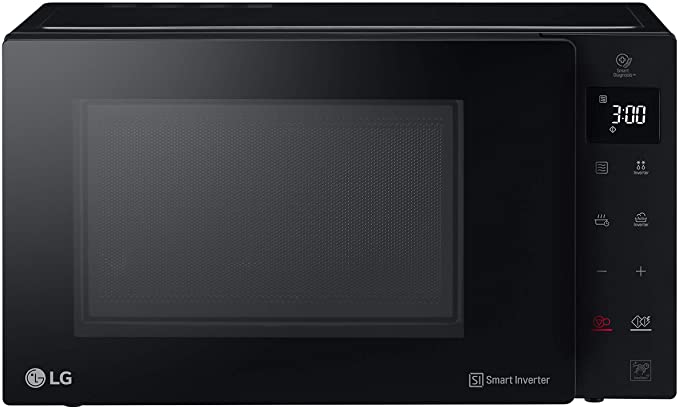 but there are lots of similar models-Serial Number with different capacity or similar functions, that I think use almost the same firmware.
So I simply checked the manual to disable it, but the manual didn't help, since there wasn't any info. So I emailed the LG support and the reply was curious: they said that was not possible.

Auto-translated:
Dear Mr. Magnifico,

Thank you for contacting LG Italy Customer Service.

Regarding your request, I would like to inform you that the acoustic signal emitted at the end of cooking cannot be eliminated.

The operation described by you is correct and does not require any changes.

However, I have understood your needs and for this reason I have forwarded your kind feedback to the relevant department. The aim is to make sure that during the production of new microwave ovens the possibility to eliminate the acoustic signal will be introduced or to investigate and make sure that this option is not already available even if it is not mentioned in the official documents.

If indeed we should find out that the function is already present, we will contact you again.

Finally, I would like to thank you for expressing your opinion on the product.

Should you require further information or clarification, please fill out a new request on the LG website and attach the previous communication to your message.

Thank you for the trust you have placed in our brand and I take this opportunity to extend my warmest regards.
Curious that LG official support doesn't say you that is actually possibile to remove the sound, instead it is.
Since my parents own a Samsung microwave, and on it is possibile to remove the terrible sound by press contemporary two keys, I tried the same on my LG, and I found a lot of funny debug key combos.
A found also a combo that allows to start the microowave with the door opened, as nice as dangerous. But I need only to remove the annoying sounds, so the combo for this is:
First key from the bottom left and second key from the top right, or: STOP/CANCEL (6) and INVERTER COOK (4), see the picture. And a nice (all sounds) OFF will appear on the LG display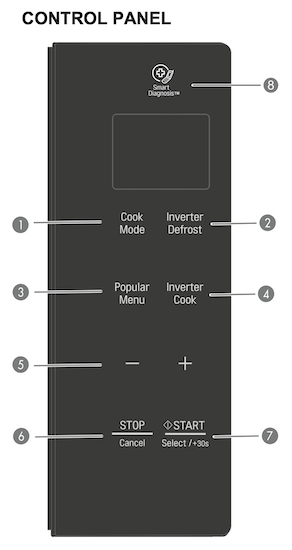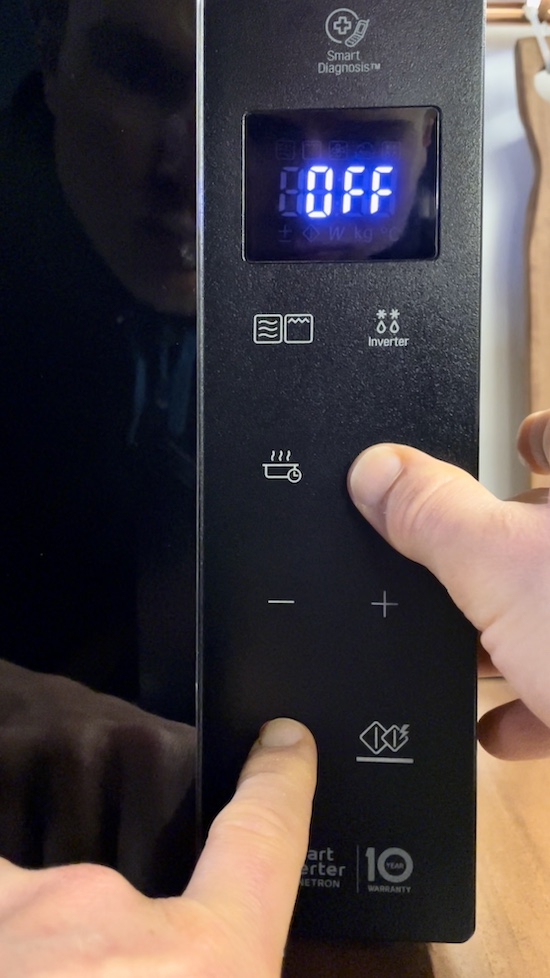 That's simply all. I have no idea why it isn't written in the user manual and why the LG support doesn't tell how to do it.
…
But that's not all of all… there's another little trick that I know you're asking for it: remove the door lock to turn on the microwave also with the door opened… 🤐
Obviously I absolutely invite you to don't do it, I found it by chance
You have to open the door press simultaneously STOP/CANCEL (6) and INVERTER/DEFROST (2) until the PASS text appears, then keep the STOP/CANCEL pressed and press the START/30sec (7) or + button and the microwave will start with the door opened: