I don't know how I found this app but now I have to say that it saved me a lot of time and complications!
It's a simply -but powerful- app to monitor the status of your servers and even run commands on them, also the same command to multiple servers. It also has a cloud sync feature and it runs on macOS, iOS and iPadOS (thanks to Catalyst) and a funny name that I think is due to use the 'cat' command to get the server details.
Let me show you some screenshots of the main app before entering in to the details
Here's the app on macOS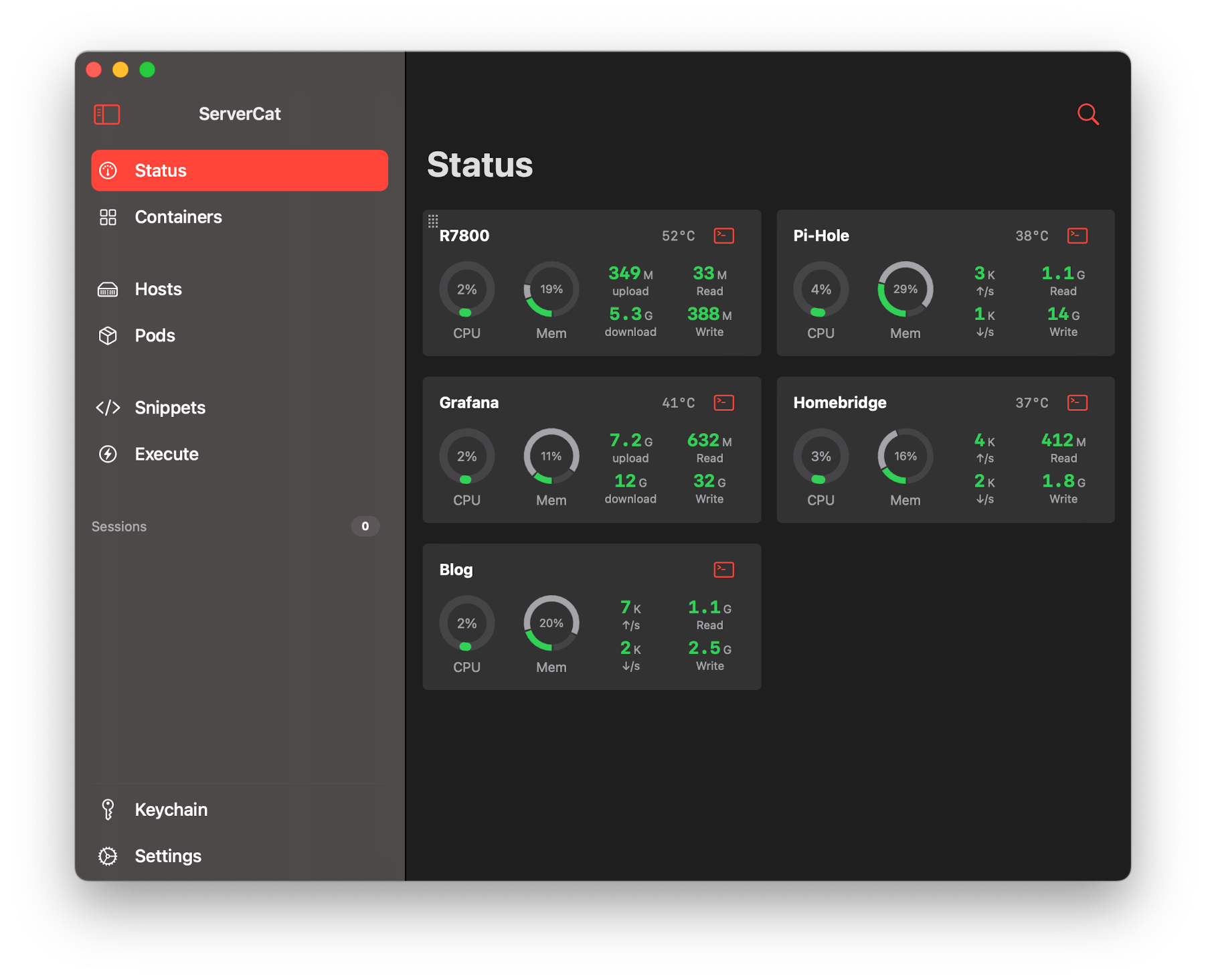 And on iOS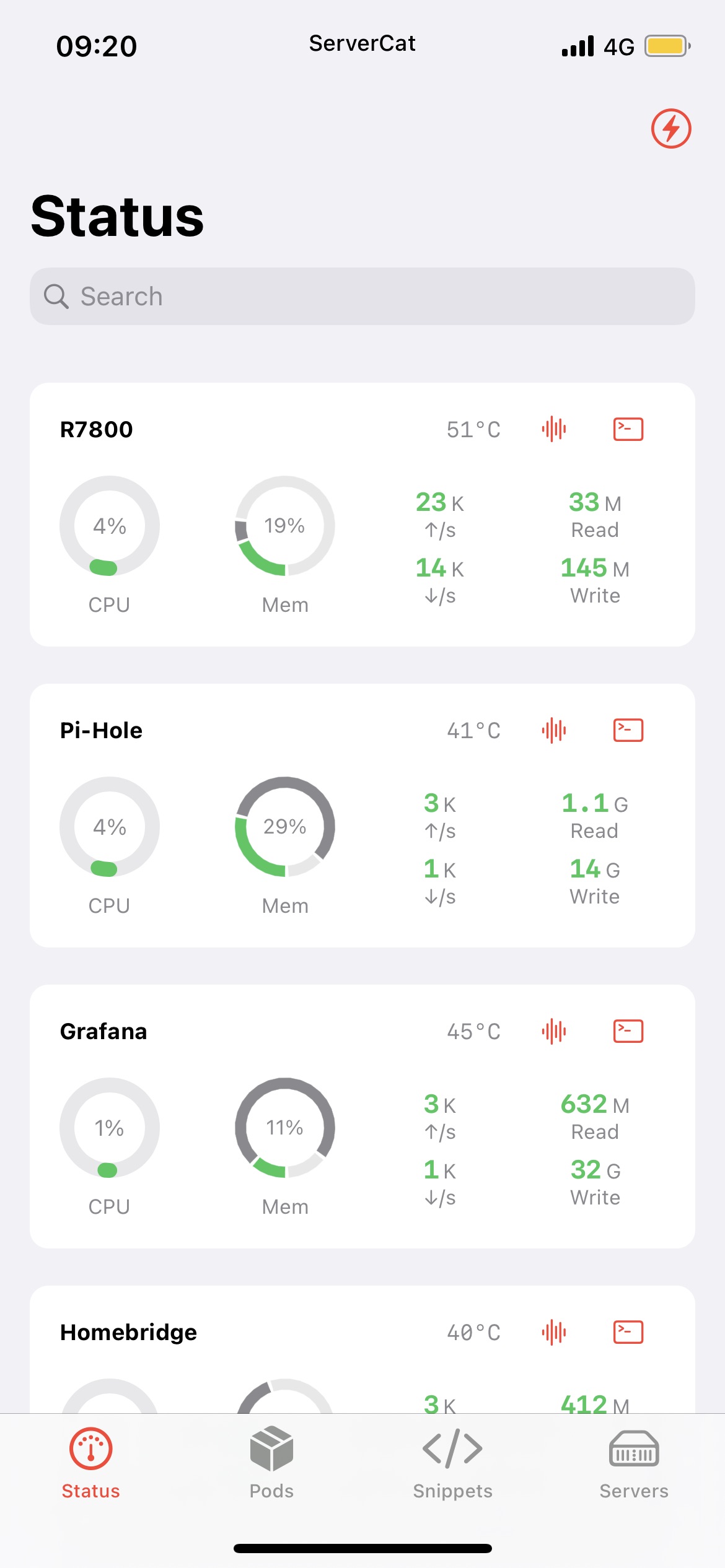 The app simply displays the stats of a server via SSH, but you can tap on a info to switch from "Linux style load average" to classical instant load, and same for the RAM usage

But you can also tap on the server name and view a full detailed stats and info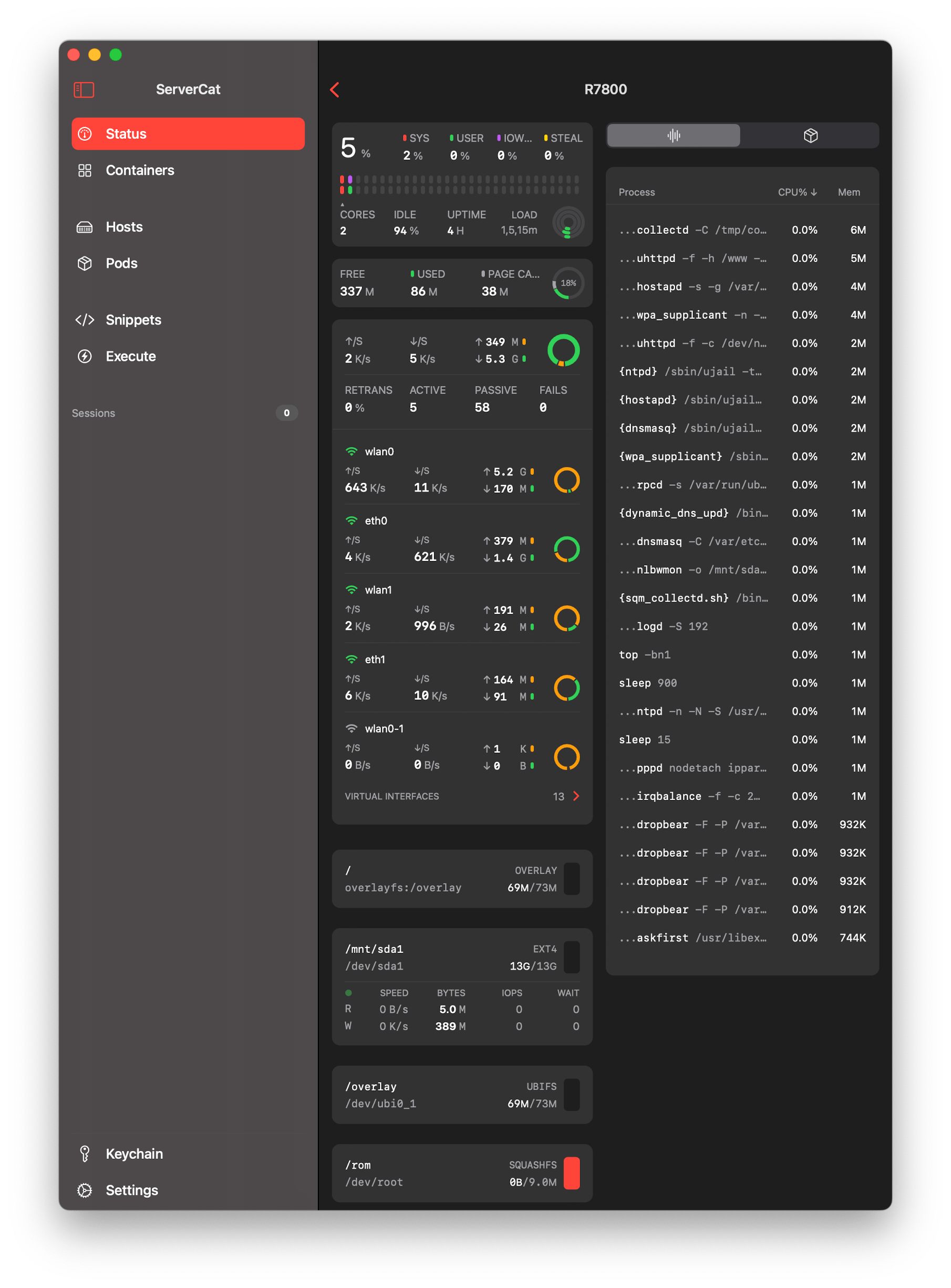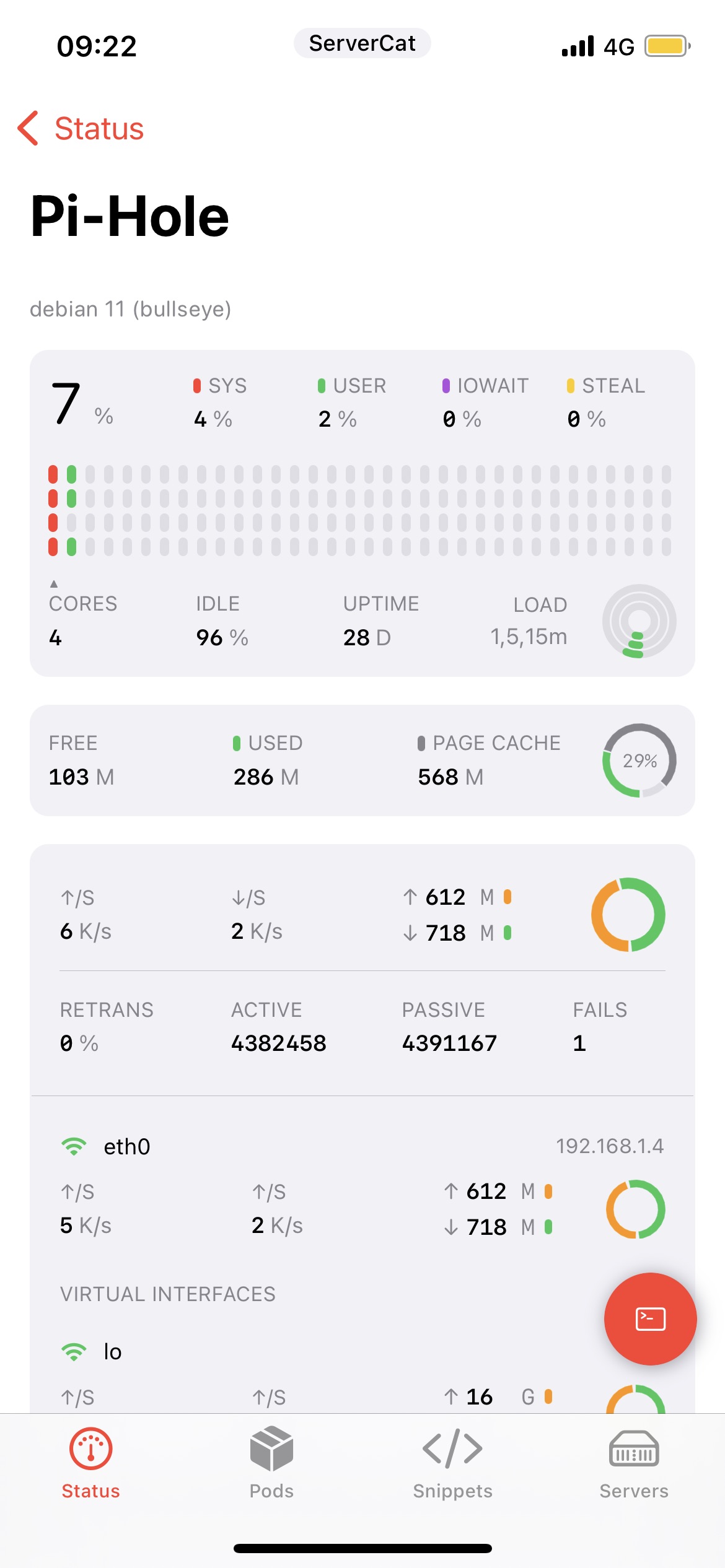 Or view a simply 'top'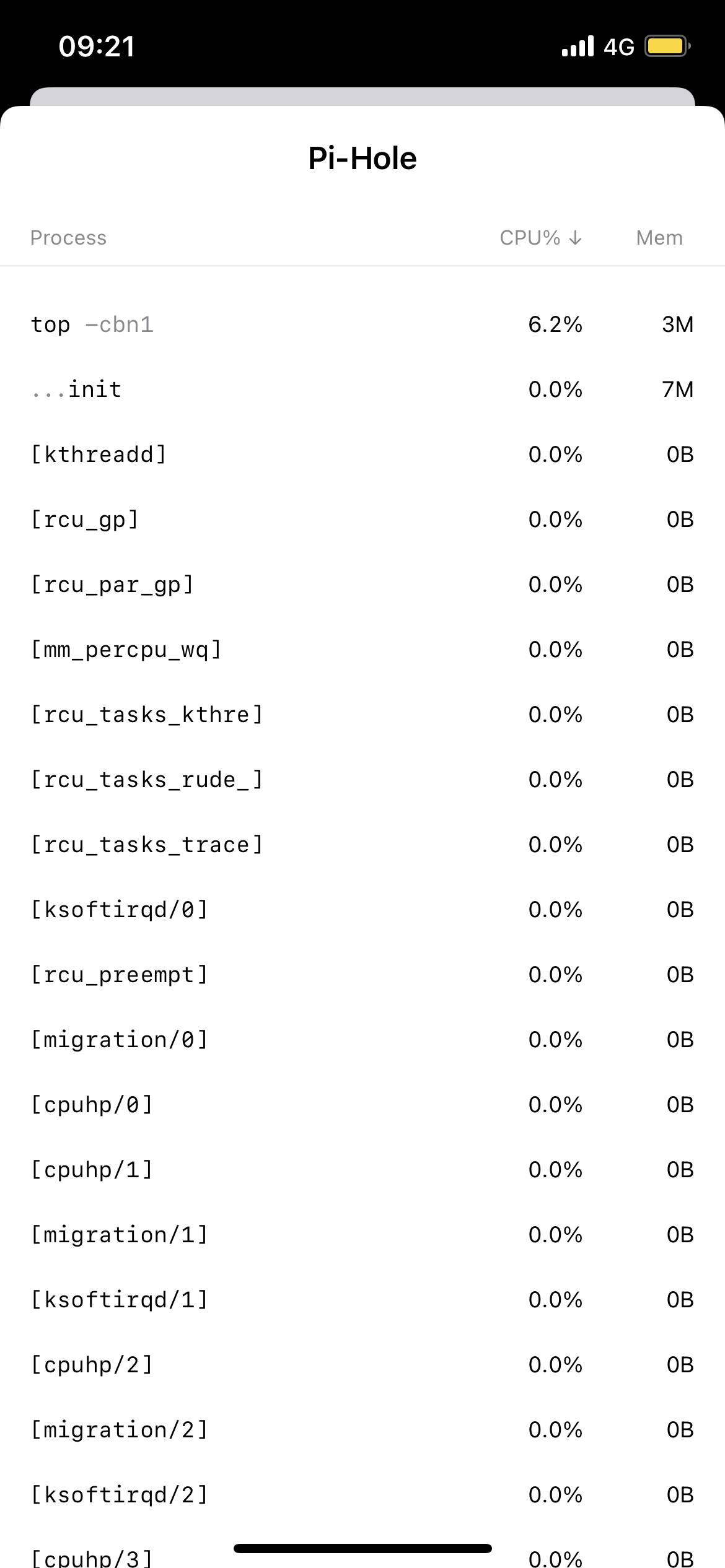 This is already useful, because by simply opening one app, you can view lots of details in an instant and with a nice UI.
But there're lots more useful features: by tapping on the console icon you will have access to the main shell of the server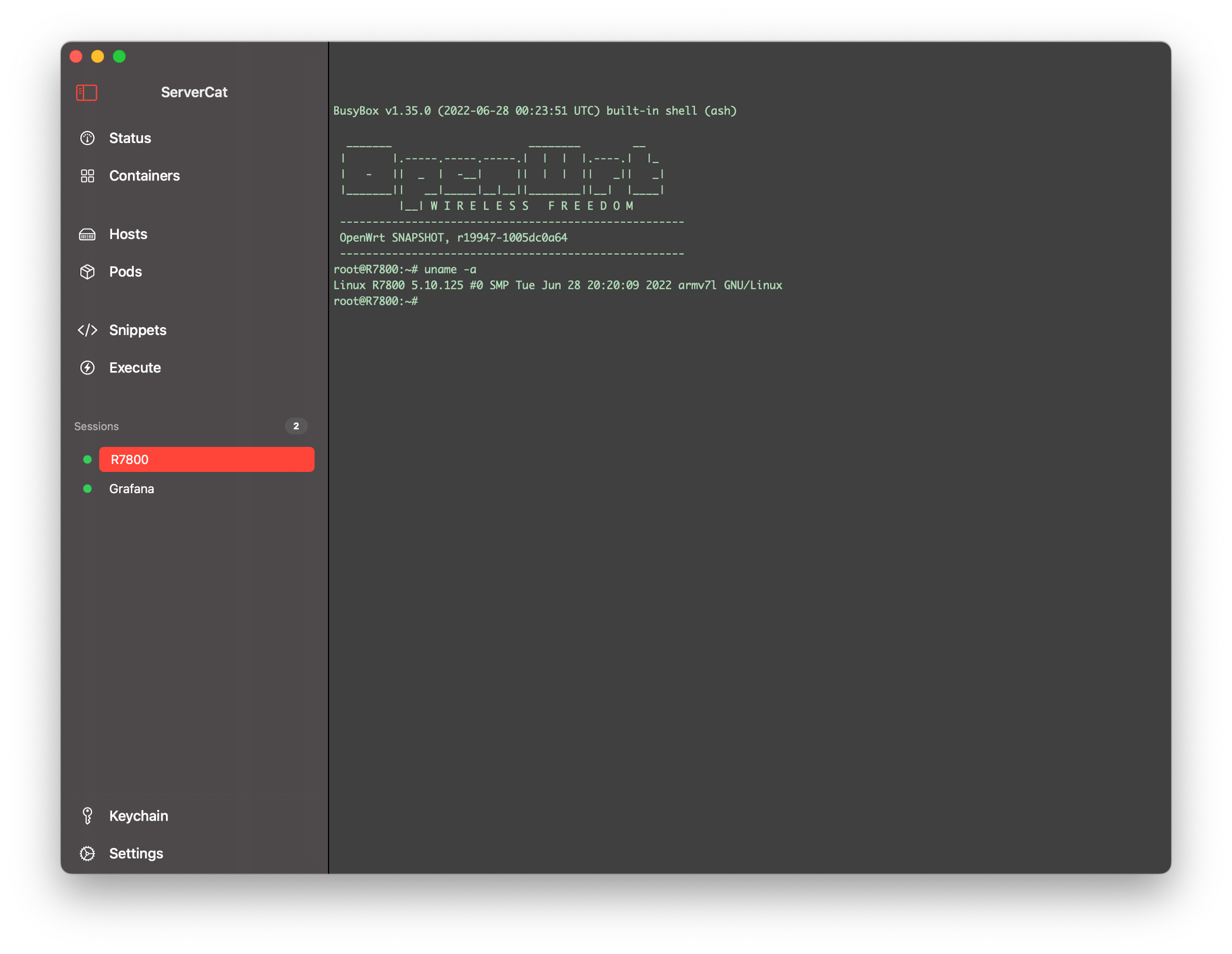 …and a quite common usage of it (at least for me) is to check for updates or reboot multiple servers. No problem with ServerCat, you can run the same command on multiple servers and check the output of everyone: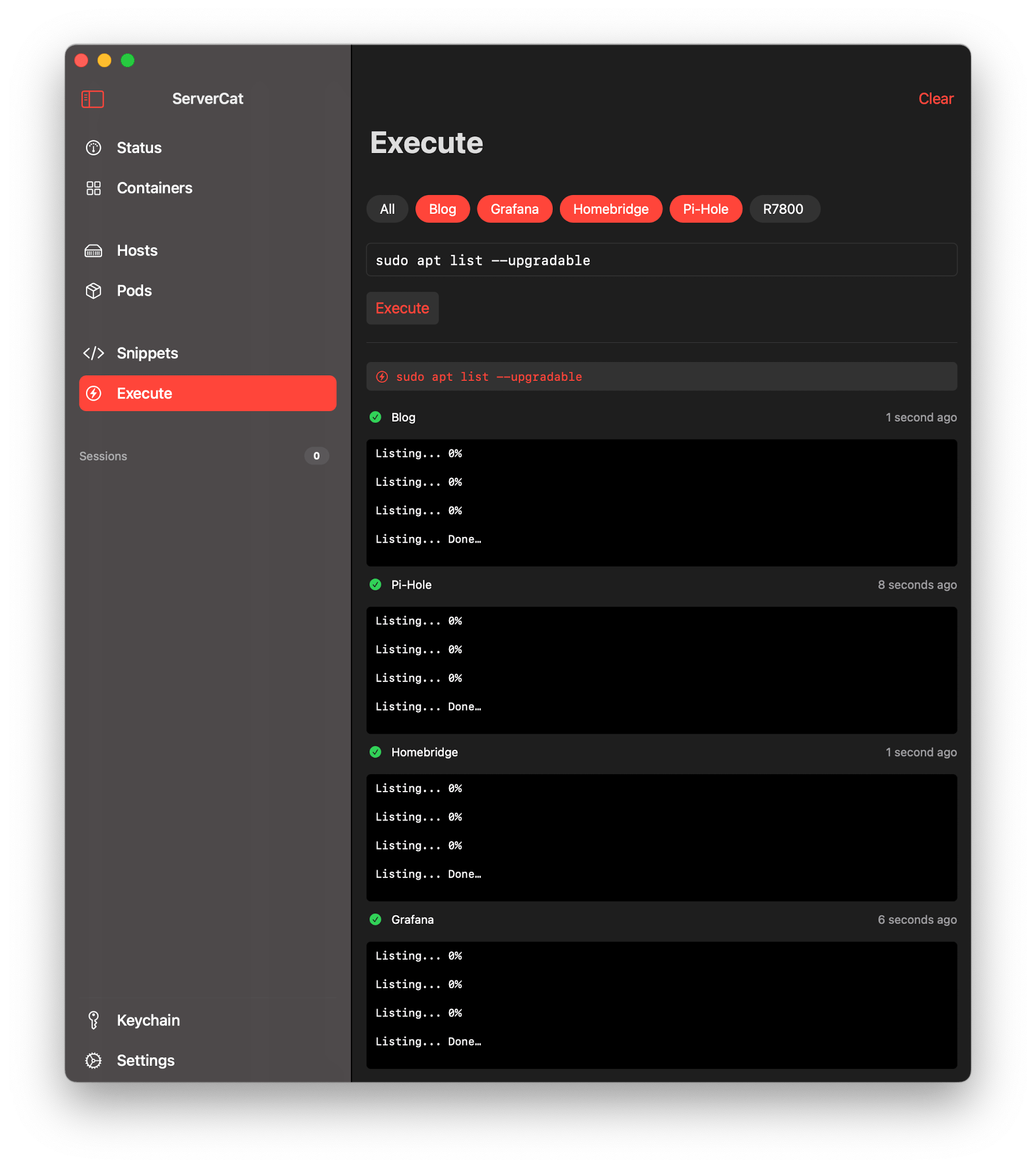 The app is quite customizable, you can set different color schemes for the terminal and use light/dark/auto for the overall GUI, and I think the GUI is the coolest feature of this app. Because it allows you to view some boring data/info in a very nice graphical user interface.
But there's more: there's the snippet section,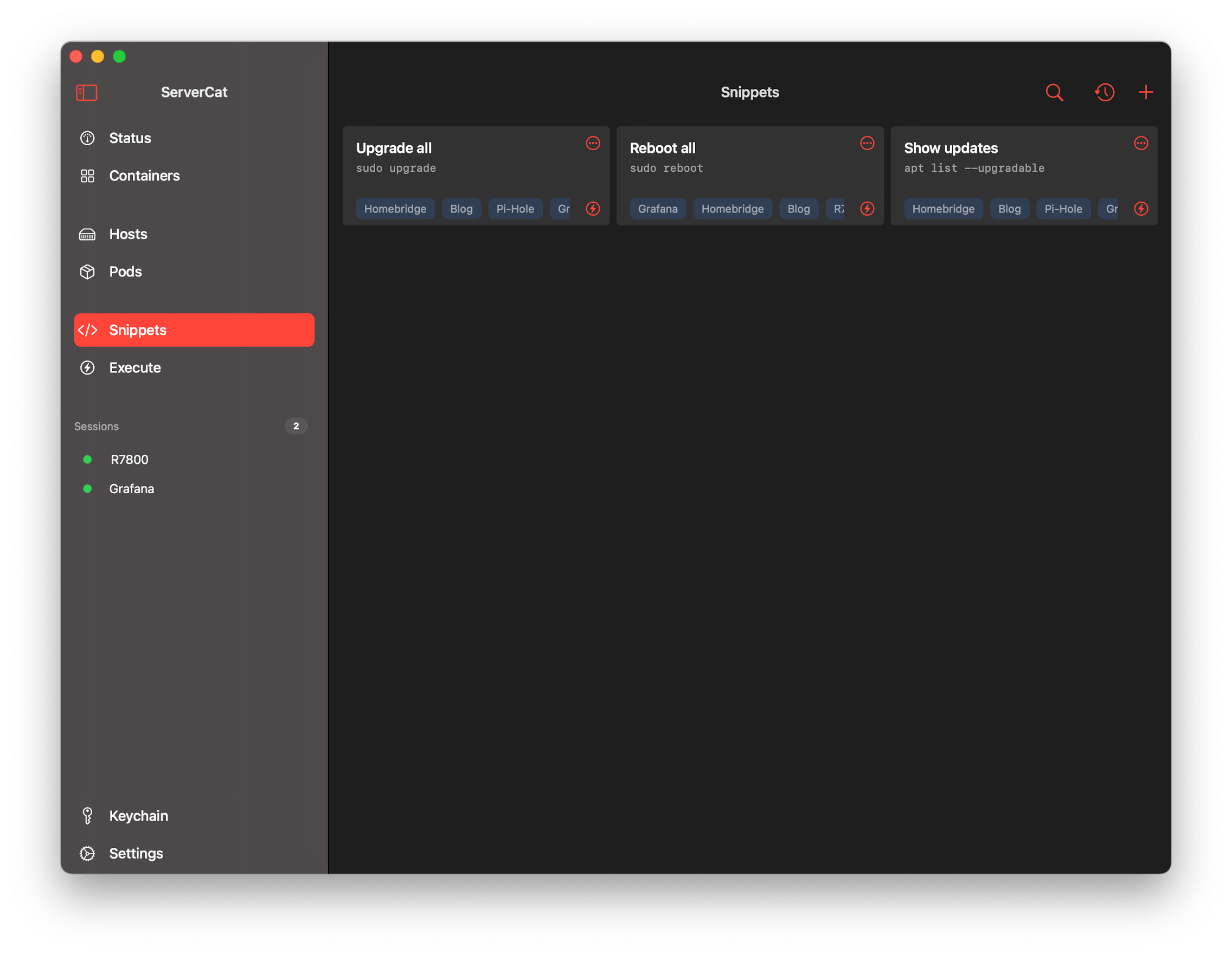 Here you can add/save some quick commands and run them on saved servers: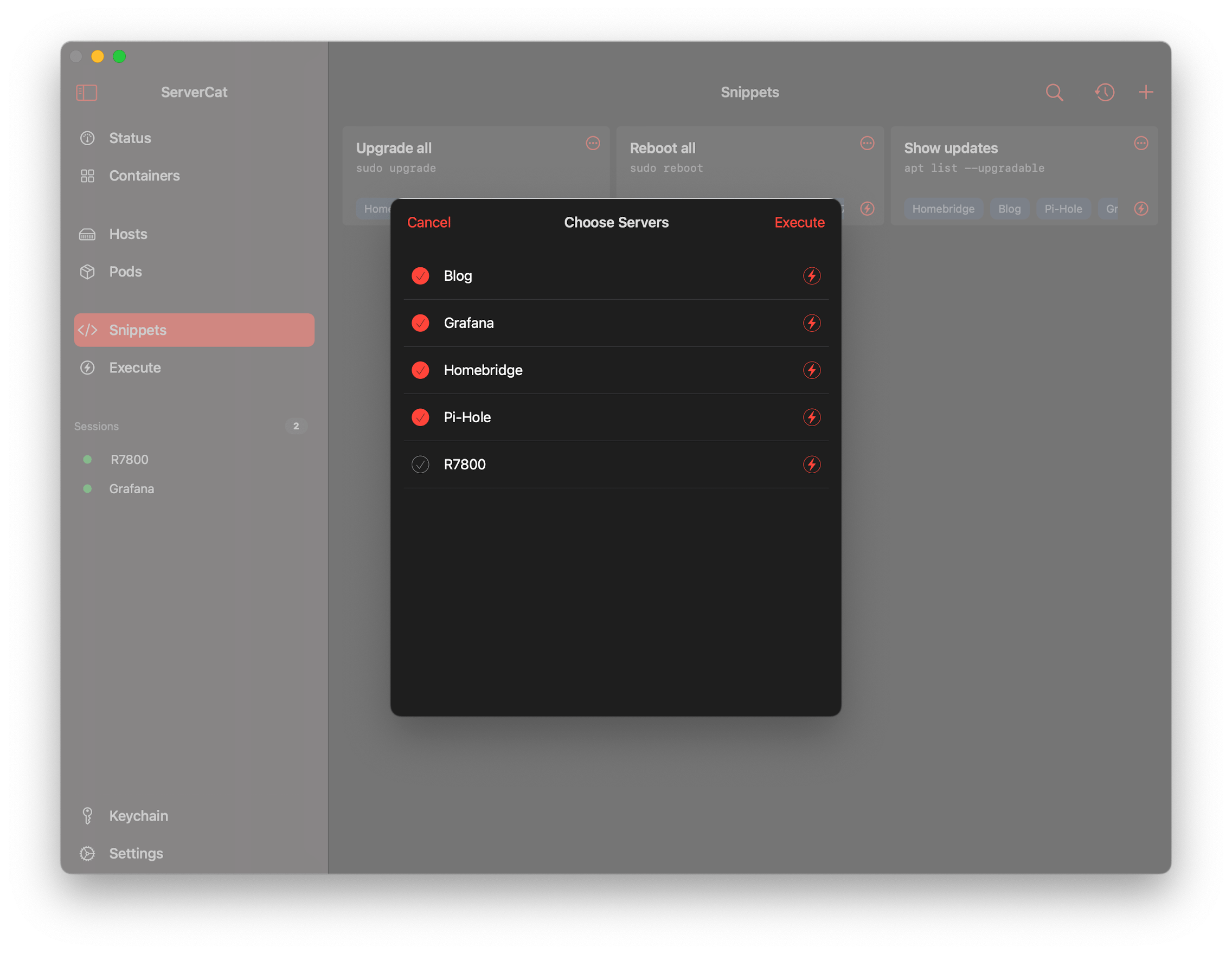 There's also the Pod section if you use Docker, but I don't use/like it, so I can't tell you how this section works.
What I don't like? On the macOS app the sidebar can't be hidden, well it can be hidden, but every time you relaunch the app, it will be reverted to default. Same for the window size. This is due to Apple Catalyst, and I've already sent an email to the developer to fix it.
What can be improved? In the app I have no idea, maybe change the fonts but is not fundamental. What I would like to have is: widgets! Some widgets for iOS/macOS to quickly monitor the status of my servers.
The basic features like stats and terminal (IIRC) are free, if you want to sync all yours servers and run multiple commands you have a pay a small subscription (6.49€/years), and you can try it for two weeks before buy. Again, here's the link to the app homepage and App Store links: servercat.app